Do you know what it takes to Think Wrong®?
That's the question that brought me and today's Front & Center guest Julia Fletcher together.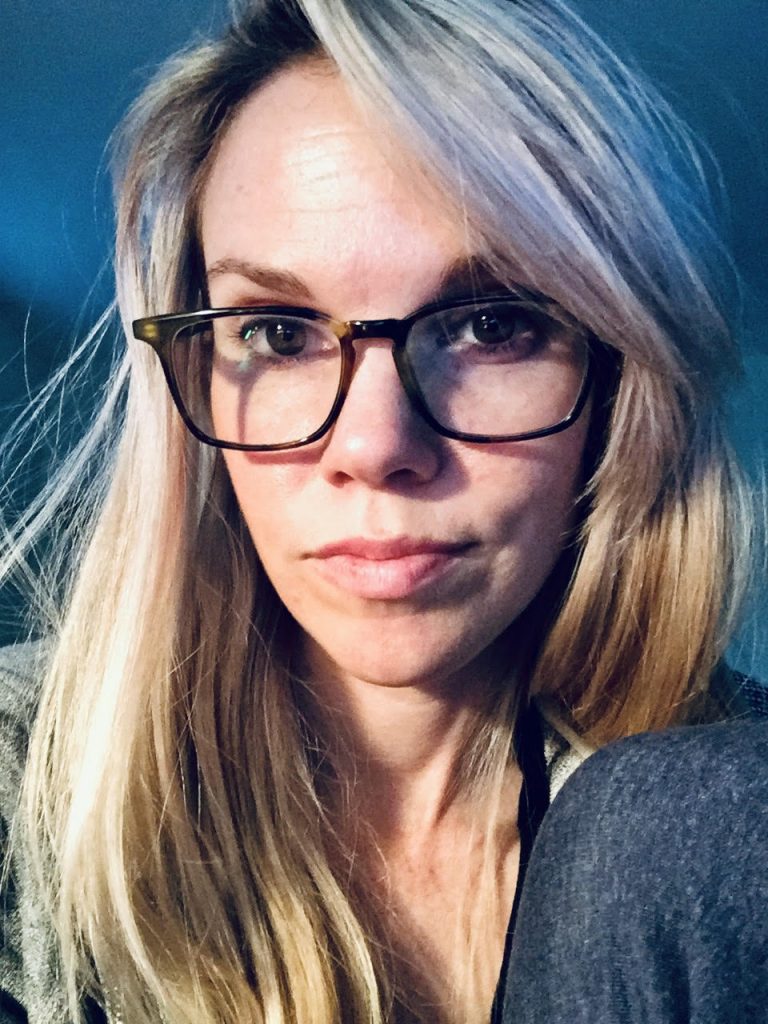 Thinking Wrong is a human centered design framework developed by Solve Next which helps individuals and organizations break out of "right" thinking in order to get to innovative, "status-quo busting solutions."
Sound interesting? It was.
For three days, Julia and I wrote on sticky notes (so many sticky notes!), crawled on the floor, did improvisational exercises, worked in teams, brainstormed, engaged with dogs in hats and "yes, and…" storytelling, and generally blew traditional get-from-point-a-to-point-b in the most linear, logical way possible methodology out of the water.
It was an exhilarating and exhausting experience and, in the same way the military often does, having that shared experience rapidly bonded the group.
When I asked Julia if she would be interested in doing an interview for After the DD-214, she didn't hesitate to say yes.
And I'm glad she did because she's got some fantastic insights and advice for transitioning service members.
"The difference between a problem and an inconvenience is crystal clear after you see war. "

– Julia Fletcher


1) You're a Navy veteran. Tell me a little about your service – what made you decide to join, how long did you serve, highlights, etc.
I was a college sophomore at the George Washington University on 9/11. I watched the Pentagon burn from my apartment on Virginia Avenue. My plan to join the Diplomatic Corps ended that day.
Subsequently, I joined the Navy through the Baccalaureate Degree Completion Program (BDCP). BDCP provides financial assistance to college students to complete baccalaureate degree requirements and obtain commissions via Officer Candidate School (OCS).
My active duty service time was just shy of a decade. I shifted to the Select Reserves (SELRES) in 2013 and to the Individual Ready Reserves (IRR) in 2016. I'm still serving as a Reserve Blue and Gold Officer (BGO) for the Naval Academy. I will have 20 years of service in 2023.
It would be easy to say travel or the friendships I made were the highlight of my Navy years, but what I truly value is the perspective it gave me on life. The difference between a problem and an inconvenience is crystal clear after you see war.
2) You've been in the IRR since 2016. What made you decide to leave the active service and how was your transition process?
I stair-stepped away from the Navy. My initial decision to leave active duty came with the realization that the Navy was not really a meritocracy. I could work longer hours or raise my hand for repeated Sea Duty, but it would not accelerate my scope of responsibility or my impact. I was just waiting my turn. I did not feel challenged, and I wanted to do more for my country.
I served in the SELRES for 3 years and took a knee when I had my first child in 2015. He needed me more than the Navy, and shaping future citizens is one of the best things I can do for the nation.
The BGO Program is the perfect way for me to continue serving and supporting the Navy at the same time that I'm working and raising kids.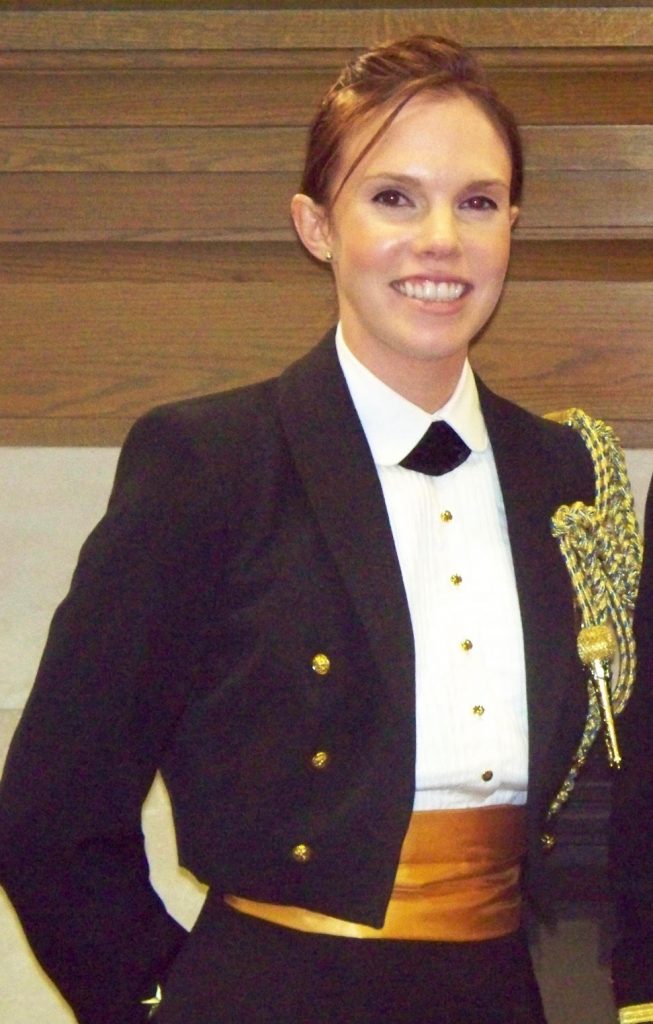 3) What was the one thing you found most difficult about your transition?
1. It's hard to pick one thing: I wore my resume on my uniform in the Navy; I didn't have to sell my expertise or level of experience to anyone. I didn't know how to explain my value or translate my expertise for civilians.
2. The Navy encompassed much of my work experience until I was 30; I grew up in the Service. I didn't understand civilian cultural workplace norms. For example, direct feedback on performance is routine and immediate in the Navy, but not in corporate America. People found my style abrasive and aggressive.
4) What was one thing you found helpful during your transition?
My husband supported my decision and encouraged me to get my MBA. I would not have applied to Georgetown or completed my studies without him.
Also, I "cold-linked" other Vets on LinkedIn who had transitioned and asked how they did it. Most were incredibly generous with their time and vulnerable about the difficulties they had faced.
5) You've done a number of interesting things professionally since leaving the service, including serving as a Military Liaison for Hacking4Defense at Georgetown. You currently work as a Director of Solution Design at Redhorse Corporation. Could you tell us about these professional opportunities, how you got connected with them, and how your Navy career prepared you for them?
There are a few common threads in all my roles: a deep and abiding curiosity about other people, a golden retriever like desire to help others, and the irrepressible need to ask if there's a better, human centered way to achieve a goal. These things served me well as an officer and continue to be strengths today.
All my opportunities were activated through my Veteran and/or alumni network. I've never made it through a blind web-based job application process; I count on referrals.
6) What's one thing you miss about the military?
A Jarvik burger (so named for its artery-clogging properties) at mid-rats on the carrier during deployment….and, more importantly, the camaraderie and socially acceptable macabre humor of my fellow sailors.
7) What's one thing you like better about being a civilian?
I will never do another five and dime watch schedule.
8) What's your top tip for service members who are transitioning or considering leaving the service?
Assemble a support system ahead of time and forgive yourself in advance for the rough patches ahead. If you've been in the military for more than two tours, this is going to feel like you're in a car accident every day for a while (in my case about two years).
Do you have a military transition story to tell? Would you like to be featured in a "Front & Center" interview? Send an e-mail to afterthedd214 at gmail with Front & Center in the subject line and tell us your story.
© 2020, Sarah Maples LLC. All rights reserved.