"So, what do you do?" I asked the veteran sitting two rows behind me at the local vetrepreneur summit.
He hesitated. "Uh…(incredibly long pause)…that's a good question."
After a bit more back and forth, I finally discovered that he was a Navy guy who was retiring and going into the homeland security/emergency management realm. He actually had a thorough, well-thought out plan for his post-transition life, but you'd never know it from his opening line. Despite all the time he'd spent devising his post-military plan, he wasn't able to clearly define and convey his personal brand in the crucial first seconds of an introduction.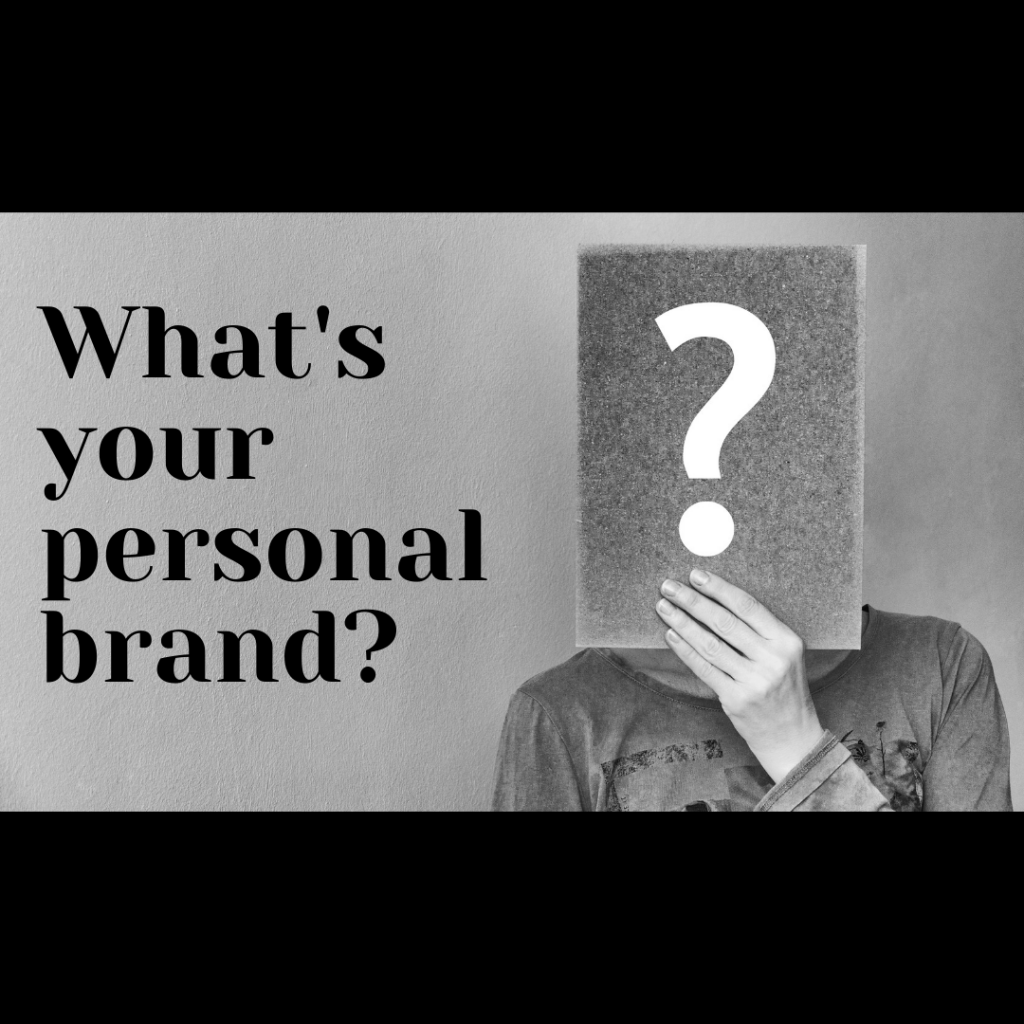 When I left the service over twelve years ago, I don't remember personal branding anywhere in my transition discussions. Over the last decade, the idea of developing and maintaining a personal brand has become big business. But it can be an area that transitioning service members still stumble over. Even with over a decade in the civilian world, it wasn't until recently that the idea of personal branding and how to go about it finally clicked for me.
Early this year, I was invited to sit on a leadership panel at a local Women in Defense event. The focus of the event was on empowering women and, after the panel, I was invited to sit in on the rest of the program, including a workshop on personal branding led by Jacksonville-based photographer, Stephanie Açar. I'll be honest, I didn't expect to learn anything new in that workshop, but as Stephanie started to talk, she said something that really caught my attention: What do you want your legacy to be?
I'd never heard anyone talk about personal branding in that terminology before. Until that point, branding had always seemed to me like an unnecessary, somewhat slimy, sales pitchy thing. But as Stephanie talked, the idea of defining my legacy and being able to line up all my efforts and how I presented myself to the world behind that single purpose started to make sense. I was so excited by Stephanie's presentation that not only did I immediately contact her about doing a personal branding photoshoot (a huge thing for someone who hates being in front of the camera!), but I asked her if she would help me write a post to pass along her knowledge to transitioning service members and veterans who might also be struggling with their personal brand. She agreed and what follows are three simple questions you can ask yourself to help define and project your personal brand.
1. What's your niche?
Many people have a specialized skill or are experts in a field, which makes defining their niche easy. But if you're like many transitioning service members, you may not be sure what you want to do or how your skills fit in the civilian world. Maybe you aren't connecting with a job because you aren't sure what you have to offer, or the whole transition process just seems overwhelming. Answering this question is how you can take control and build the base for your brand. Why is this important?
Because if you don't create a brand, someone else is going to do it for you!
Everyone you meet is going to develop an idea of who you are and why you should matter to them. If you can't clearly set the stage to be sure they form the right idea—the idea that gets you to your goal—then you're going to be wasting opportunities.
So, what questions should you be asking yourself? Here are a few ideas to get you started:
What do you want your legacy to be? This is a big question that needs real consideration. If it's a little too big to get your head around, just list some keywords or values.
What are you good at? It can be specific, like system administration, or broader, like connecting people with others.
What do you want your identity to be, personally as well as professionally? This is your chance to shape your image and decide how you want others to see you. When you walk away from a person or event, what's the lasting image you want people to connect to you in their minds?
2. Who is your audience?
Now that you know what your niche is, it's time to find the people who are looking for what you have to offer. Analyzing who that is will be important, because if you are marketing to and meeting with people or groups that are not part of your target audience, you're wasting time AND money. Before you launch a business, attend a networking event, or apply for a job, make sure you know who you're trying to reach.
If you're not sure how where to start, here's a worksheet you can use to start defining your ideal customer–whether that's a new connection, a person to buy your product, or the boss you want to hire you.
3. How will you present yourself to your ideal audience?
Once you decide what your niche is and who needs what you're offering, it's time to turn your attention to how that audience is going to find you and what they are going to see when they do. There are so many platforms out there these days, from LinkedIn to TikTok, and equally as many ways for you to reach your intended audience and convince them you have what they need. Ultimately, which methods work best for you and how you use them will depend on your end goals, but here are a few first steps you can consider:
Evaluate your social media and determine if it's meeting your objectives. Are all of your accounts personal? Maybe you need to add a professional social media presence. If so, there are many options for business profiles, or you can even start new accounts for your personal brand. If you stick with personal profiles only, it never hurts to do an extra scrub to make sure that those profiles are locked or private and/or that what is available to the public doesn't undermine your branding efforts.
Order business cards. You can design your own or have them made. Moo and Minted are two online companies that have great business card designs for all industries. Whoever you choose to use, be sure they are polished and the design is current. If you aren't sure exactly what to put on your business card yet, make a calling card instead–include just your name and contact information, without a title. This ensures you have something to hand out, even if you are in-between positions, going to school, or in the process of setting up your business.
Book a personal branding shoot. High-quality photos are one of the best investments you can make in your brand. It will put a trustworthy, credible face to all of your online interactions. Be sure to choose a photographer with knowledge of personal branding photos, as the concept is new in some areas. An experienced personal branding photographer understands your goals and can translate them to modern, impactful photographs that will match your brand.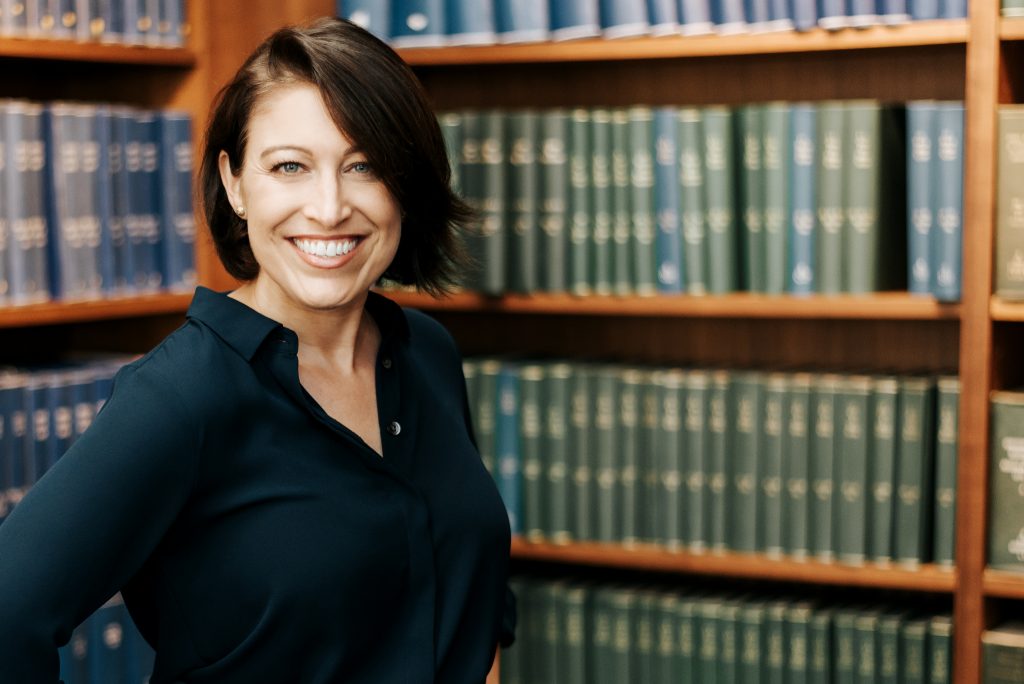 I hope Stephanie's approach to personal branding resonated as much with you as it did with me—drop me a line below to let me know your thoughts. If you're in the Jacksonville area and you'd like to schedule your own personal branding shoot with Stephanie you can contact her here. You can also find her on Instagram, Twitter, LinkedIn, and Facebook and, even if you aren't in Jacksonville, you can check out her feed for ideas for your own shoot.
Be sure to come back next week for another #transitiontiptuesday
© 2019, Sarah Maples LLC. All rights reserved.