In September, I had to evacuate from my Florida home due to Hurricane Dorian. As I embarked on the eight-hour drive to north Georgia, I listened to my new obsession—podcasts. Along the way, I came across an episode of Veterans on Move featuring Air Force veteran Stacey Wiggins. During the episode, Stacey talked about the difficulties he had finding employment after transitioning from 26 years of service. After multiple jobs, some of which fit and some of which decidedly did not, Stacey was wooed away to join a startup called Veterans ASCEND.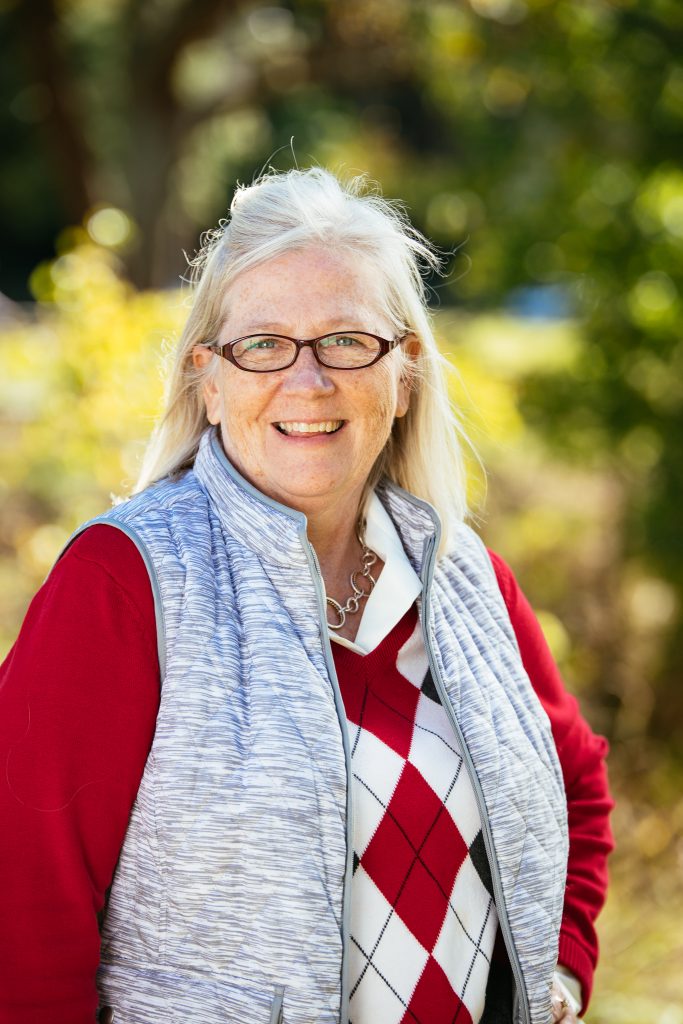 Started by Navy veteran Robyn Grable, Veterans ASCEND is a unique job-hunting platform for veterans—one that takes a very different approach to pairing veterans with employers. As I listened, I was struck by how much passion Stacey had for this new organization. I decided I needed to do some research into what made Veterans ASCEND different from other veteran employment sites.
As luck would have it, a week later I ran into both Robyn and Stacey at the Military Influencer Conference in Washington, D.C. After talking to them a bit more about their mission to match veterans with employers, I decided to ask Robyn to come on After the DD-214 to tell you about the program herself and, to my delight, she agreed. Read on to learn more about Robyn, her own transition experience, and what makes her employment platform unique.
1) You're a Navy veteran. Tell me a little about your service – what made you decide to join, how long did you serve, highlights, etc.
I didn't have money for college, but I excelled in school, so I knew I needed to do something where I felt like I "belonged." A Navy recruiter came to my high school and said, "Join the Navy and see the world." So, I did.
I served for nine years. I spent two years in Iceland, which was a great adventure. I was also stationed in Pearl Harbor for three years, which put my service in perspective being in such a historic place. My daughter was born in Brunswick, Maine, when I was stationed there for 18 months.
I loved wearing the uniform. I remember going home on leave one time and they sent out an alert to not wear our uniform in public. I was very bummed.
2) You've been out since 1988. What made you decide to leave the service and how was your transition process?
I thought I could change the Navy by becoming an officer. I spent two years working on my application and the year I applied, they didn't rate any data processing officers that year. I was devastated. I was a single mom with orders to Monterey, CA. Facing another four years with no family support, I made the difficult decision to leave the Navy. My transition was quick. One day I wore the uniform, the next day I didn't. Final check and on my way.
3) What was the one thing you found most difficult about your transition?
I'd never had a resume before, so I went to a resume writer. He told me I should get a job as an administrative assistant because no one would understand what I did in the military. At the time, I didn't realize how devastating that was. I was 27 and bulletproof and the magnitude of serving my country would not fully hit me until much later. I didn't know any different than I had just left a great job and now I needed to find another one.
4) What was one thing you found helpful during your transition?
The only thing I can say here is the Navy gave me wings to be confident in my work. So, I was fearless when I got out and started over in my career. In my mind, I could do anything.
5) You founded Veterans ASCEND in 2015. Tell me a little about what made you start the program, what makes it different from other vet employment sites, and how it can help veterans who are transitioning.
While completing my Masters, I met an Army veteran's wife. She told me her husband had been out for six months and couldn't find a job. He was depressed and feeling worthless and she didn't know how to help him. That sparked something in me to say: this is wrong and what happened to me and this Army veteran shouldn't be happening to someone who served our country. I switched my major, graduated, and for the next four years researched the barriers for veteran employment and eventually launched Veterans ASCEND.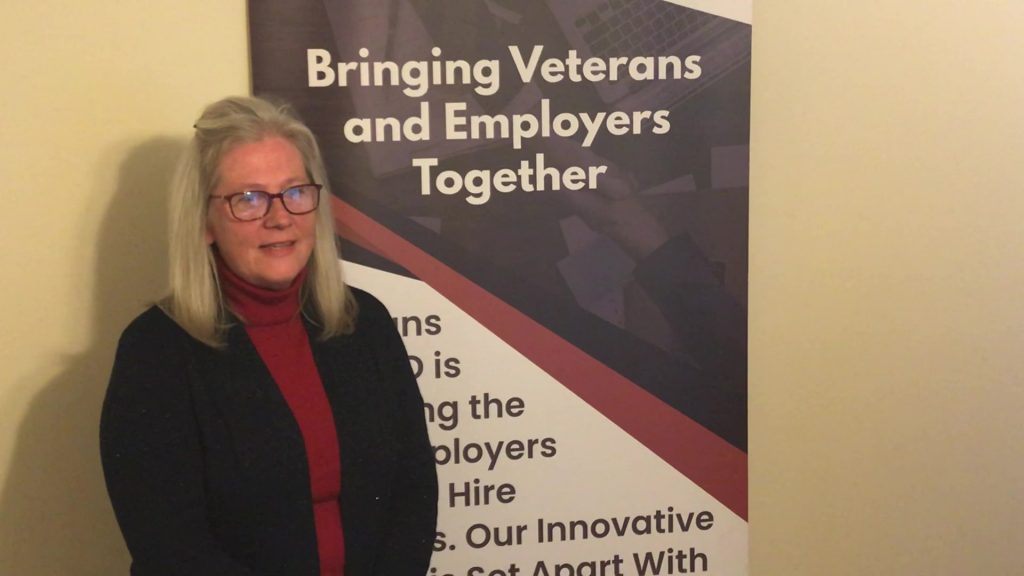 At Veterans ASCEND, we have reversed the hiring process. Other programs just translate titles into civilian job equivalents and don't take into account the actual skills that go along with the military job and how the veteran can translate those skills to a different occupation. Also, they require the veteran to apply for jobs. The problem with that is that 95% of veterans get filtered out when applying for jobs online and, even if they do make it through, less than half of 1% of HR [human resource] managers have enough military knowledge to be able to understand how that veteran's skills fit in to their organization. The end result: no interview.
Veterans ASCEND provides a direct connection to the interview. We built a skills translation engine that uses unique data sets and algorithms to translate military occupations into a skills profile, not just a title. Then we match employers to veterans based on the skills an employer is looking for. No searching through job boards or tweaking your resume to try to fit the words in a job posting. Instead, we match an employer's desired skill set to every veteran profile that has those skills and then the employer decides who to interview.
6) What's one thing you miss about the military?
I miss the pride, wearing the uniform and belonging to something that everyone recognizes. It's that pride I want veterans to feel when they look at their skills profile on Veterans ASCEND and walk into an interview with confidence.
7) What's one thing you like better about being a civilian?
Having a bigger canvas to help more people.
8) What's your top tip for service members who are transitioning or considering leaving the service?
Collect a group of mentors, never feel alone, know that transition is not easy and oh yeah, create a profile on Veterans ASCEND!
I tested out Veterans ASCEND myself. It only took about fifteen minutes to build my skills profile. One of the things I really liked about the skills profile was that the system lets you pick up to 25 skills for your profile, giving you a wide variety of skills to increase employer matches. Also, while it prepopulates skills related to your military career field, it also gives you the flexibility to change some of those out in order to highlight soft skills or skills you may have picked up through additional duties, or assignments outside your primary career field, so you don't miss out on employers who might be looking for those as well. And, it's FREE!
If you're in the hunt for a new job, or just want to check out Veterans ASCEND for yourself, you can find out more here. You can also find them on LinkedIn and Facebook.
If you're an employer interested in finding highly-skilled veterans for your workforce, you can find out more about how to take advantage of Veterans ASCEND's services here.
Do you have a military transition story to tell? Would you like to be featured in a "Front & Center" interview? Send an e-mail to afterthedd214@gmail with Front & Center in the subject line and tell us your story.
© 2019 – 2020, Sarah Maples LLC. All rights reserved.