As an introvert, meeting people, engaging with them and making small talk can be exhausting. But building a network is a necessary part of both the military-to-civilian transition and building a successful career or business. So, how do you reconcile the two?
My approach is to go for quality over quantity. When I attend a conference or event, I skip the 52-card pickup and instead focus on making two, maybe three, connections per event. Sometimes, when I approach a conference, I'll have a plan who I want to meet. Other times, I'll hear someone talking about something that interests me or even hear a speaker that really captures my attention and decide they are on my must-meet list.
And that's exactly how I met today's interview guest, former Army Reservist Karen Rivera.
Karen Rivera is the owner of KBar Productions, a marketing consulting and coaching business. Karen was a panelist at the Jacksonville, Florida, Vetrepreneur Summit late last year and her confident, to-the-point insights about marketing approaches, where vets usually fail on the marketing front, and how to gain focus to make the most of your marketing efforts made an impression. I immediately knew that Karen was going to be one of those key connections I made at the event.
After the event, I followed up on the connection and attended Karen's Women's Business Luncheon, a monthly event she organizes here in Jacksonville, Florida, to connect women business owners to their local network, provide marketing tips, and introduce new resources to the group. The room was filled to bursting and Karen was running it all like a boss!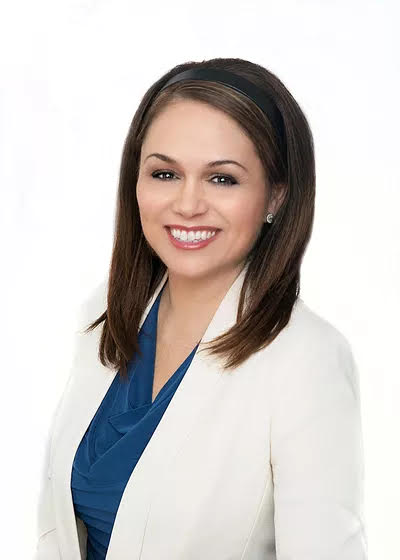 So, I asked her if she'd be interested in sharing her transition story and a few insights for my readers and she said yes!
Here's what Karen had to say and, if you're in the local area, be sure to check out the Women's Business Luncheon and/or come check her out at the upcoming Women In Defense EMPOWER Event March 28th, where she is going to be talking about how to use marketing to advance your business goals, alongside an amazing line up of speakers and panelists!
1) You're an Army veteran. Tell me a little about your service – what made you decide to join, how long did you serve, highlights, etc.
My family has a long history of military service (from present all the way back to colonial America). For me, joining was part of a family tradition combined with patriotism. It was also a very practical investment for a graduating high school senior.
I signed up for the Army Reserves just two months after I turned eighteen. I was interested in exploring the medical field, so I opted for a four-year term as a 91E, dental assistant.
During that time, I served in a local medical clinic on the weekends and then in military hospitals during our annual training. Our hospital unit was activated during Operation Desert Shield/Storm. Many of us went overseas but they kept several of us stateside to staff the empty bases. I was sent to Ft. Campbell, KY, home of the 101st Airborne where I spent the entire deployment.
2) You've been out for over 20 years. What made you decide to leave the service and how was your transition process?
I was in the Reserves, so I am sure that my transition was probably easier than someone who was full-time active duty.
Interestingly, I was just finishing college when my enlistment period with the Reserves was completed. The transition from college to the career world was in some ways far harder than my transition from being in the Reserves because I didn't have the support of the military OR college connections to provide structure, direction, routine, or a sense of purpose. I had to create all of that myself, from scratch, and learn as I went. As an entrepreneur, I am still learning!
3) What was the one thing you found most difficult about your transition?
Transitioning back to civilian life after deployment wasn't as difficult as not knowing how long I would be away from loved ones during deployment.
4) What was one thing you found helpful during your transition?
Supportive friends, coworkers, or family are essential during any transition in life. I also recommend referring to the KBar Compass I created to help get through any challenge you might be facing, or as a proactive resilience effort.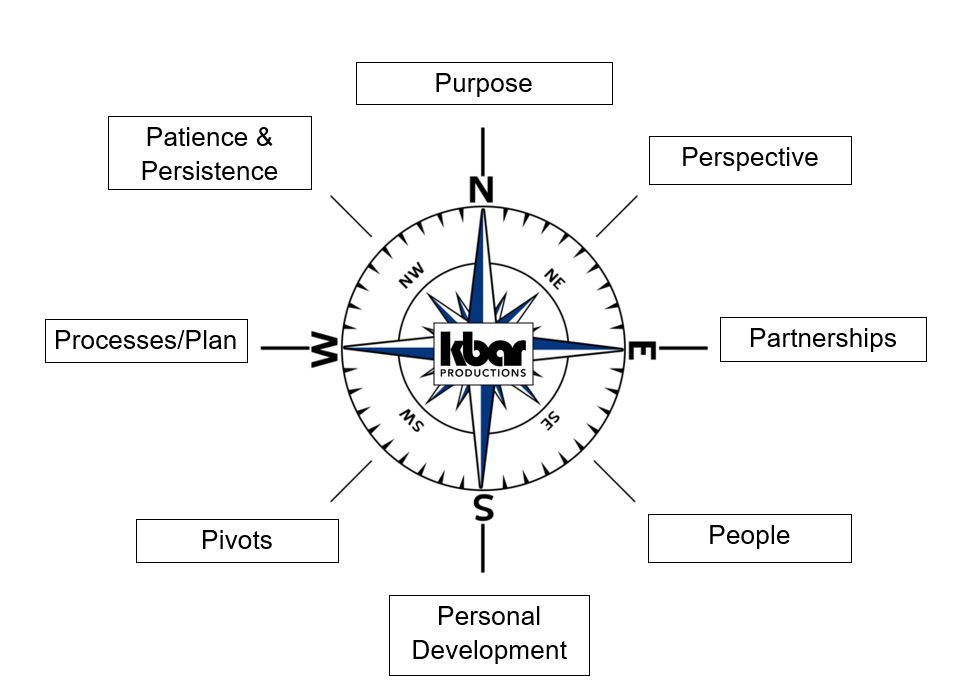 5) You are now a Marketing Coach, Consultant, and Real Estate Investor. Can you talk a little about your post-military career journey, how where you've ended up compared to where you thought you'd be when you left the service, and what made you decide to start your own business?
I had no preconceived notions about where my military training would take me. I DID, however, learn from my time in the military that I have an affinity for health and wellness, rather than blood and guts in a medical setting.
What I learned in the military that spans across all of my professional endeavors, whether employee or entrepreneur, is how to focus on the mission rather than the clock, how to stay self-motivated while also being a good team member, and the importance of engagement, responsiveness, and cooperation.
6) What's one thing you miss about the military?
I miss a lot of things about the military! I miss the camaraderie, sense of community, and the opportunity to see new places, try new things, and meet new people.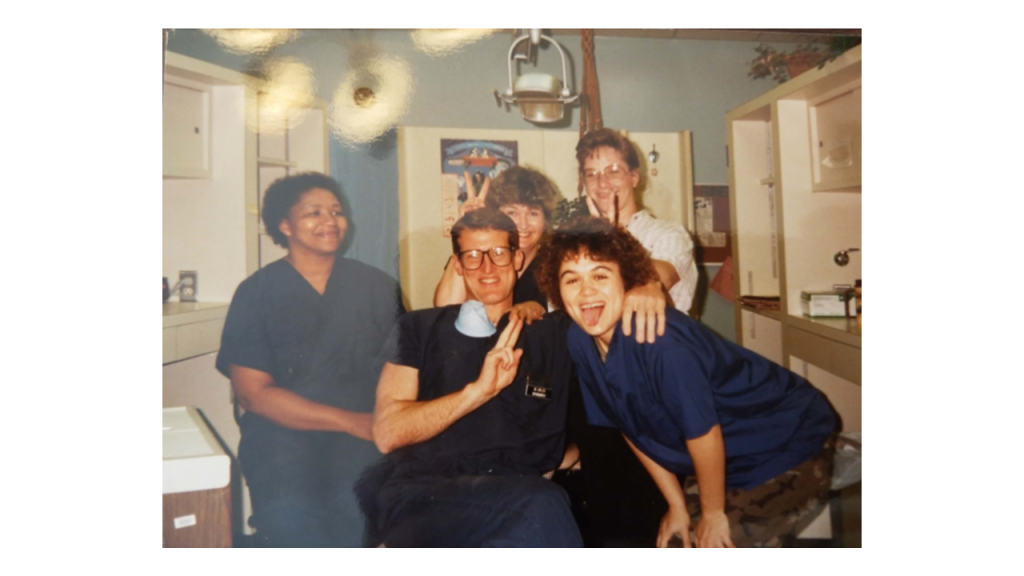 7) What's one thing you like better about being a civilian?
I like being able to choose who I work for and with, and if I even work for anyone else at all! I like choosing what my hours will be as well, as the freedom to make decisions based on my very personalized set of beliefs, opinions, and ethics.
8) What's your top tip for service members who are transitioning or considering leaving the service?
I have learned that there are a couple of key efforts that pay off during my volunteer work with transitioning veterans:
– Stay connected to other veterans, whether through business networking, social groups, volunteer and charity work, church, anything! I can't underscore this enough. Alternatively, you can find something else that provides the camaraderie, sense of community, structure, and sense of purpose you took for granted in the military.
– Be patient. In my experience, my military coworkers and team members had a great work ethic and sense of urgency, were self-motivated, team players, and exhibited leadership qualities. If you expect this type of cohesion and camaraderie in every environment you encounter after transition, you may be disappointed. Refer to tip #1 when this happens.
– Everyone wants to hire veterans, but they don't know why. Here's are some of the "whys":
We are team players who focus on the mission not the clock.
We have a sense of urgency and protocol.
We can take orders or give orders.
We are flexible.
We are able to make the most of our resources while responding to the needs of an ever-changing environment.
We are able to work within and prosper from a diverse environment.
– Surround yourself with a support team to help you navigate your transition, including people who can help you with your physical, emotional, mental, and financial health. Resilience training begins far before you need it. You may need a coach, confidante, professional, friend, or expert to assist you in these areas so don't hesitate to begin thinking about who is going to be on your team. No one is going to assemble it for you. However, there are a ridiculous amount of resources available to choose from. Don't let pride, confusion, overwhelm or resistance keep you using them or partnering with someone in each of those categories. Whatever you do, don't do it alone or fall into the trap that self-sufficiency is a solo journey.
If you're in Jacksonville, you can find information on the Women's Business Luncheon here. You can also connect with Karen on LinkedIn.
And don't forget to come see her in action at the Women In Defense EMPOWER event March 28, 2020 at the University of North Florida.
Do you have a military transition story to tell? Would you like to be featured in a "Front & Center" interview? Send an e-mail to afterthedd214 at gmail with Front & Center in the subject line and tell us your story.
© 2020, Sarah Maples LLC. All rights reserved.