As many veterans have, I have worked a variety of jobs in my career. In one iteration, I was an Administrative Officer (AO) for an organization in the Department of Veterans Affairs (VA). An AO is similar to a DO or XO in the military, basically the person who is paying the bills and making stuff run. It's the kind of job where it really helps to get on people's good sides.
If you've ever interacted with the VA, you know it can be challenging to get stuff done unless you know the right person to ask. It's no different on the inside as an employee. Having people who can tell you who actually does what, who's got money in the budget, or who can fix the error you just made in the Accounting system that predates Pac-Man is the key to success.
Today's Front & Center guest, Marine veteran Joseph Tate, was one of those people.
At the time, Joseph worked for my organization's higher headquarters in the VA Central Office (also referred to as VACO) in Washington, D.C. While our office reported to Joseph's office, we were assigned to a VA Medical Center in Florida. In a weird hybrid situation, we partially reported to VACO and partially reported to the medical center, which often instigated a very unhelpful game of "not it" when it came to trying to get things done.
Enter Joseph Tate.
Joseph was brilliant at giving me the inside scoop, fast-tracking paperwork for me, connecting me with the right people, and basically just making my administrative life a whole heck of a lot easier. He is also, as you will see for yourselves, hilarious and a tell-it-like-it-is kind of guy. The kind of guy that can make even VA's bureaucracy amusing.
Joseph and I worked together for many months before we ever met and when we did, we surprised the heck out of each other. He thought I was taller; I thought he was less old. We got along like a house on fire—I mean, the man guarded his keyboard with a Mr.T saying (it starts with "I pity the fool," if you didn't grow up in the 80s) and just got certified as a BBQ judge, how could we not?
Joseph still works in the VA, though he's moved up in the world. And I've moved back to Florida, but Joseph still cracks me up and he's still the guy that helps me get it done–agreeing to do this interview and having his responses back to me basically the instant I asked him to because he's just that kind of guy.
Joseph's got some fantastic and hilarious answers for you in today's interview. And if you don't finish reading it thinking Joseph Tate is as amazing as I do, either I haven't done my job, or you've never seen one VA.
1) You're a Marine veteran. Tell me a little about your service – what made you decide to join, how long did you serve, highlights, etc.
My father was a Marine. His father was one of the first African American officers and was a tank platoon commander during WWII. My mother's father was a machine gunner during WWII.
I was also going to join the military. I decided to join the Marines specifically because my dad said I didn't have what it took to be a Marine. So, I thought I'd show him I did indeed have what it took.
I served 4 years. My first duty station was Headquarters of the Marine Corps. There I was responsible for assigning Marines to and relieving Marines from Marine Security Guard duty [also known as Marine Embassy Guards], Barracks duty, Recruiting and Drill instructor duty.
My second duty station was Camp Pendleton, CA. There I was in Battalion S-1 as the extra man. Since I was a HQMC Marine, in their eyes, and not a real Marine, my leadership sent me to do everything they thought I didn't want to do, including sending me to the field with all the various units. Little did they know I loved it … I got to shoot mortars, M60's, fly on CH-57's and just generally go everywhere and do everything.
2) You've been out since 1991. What made you decide to leave the service and how was your transition process?
In the four years I served, I gave all I had to give to the Marine Corps. When the recruiter came to talk about reenlisting …we just stood there looking at each other. We both knew I was done.
I'm a Desert Storm Vet and that was the last year of my enlistment. When it was time to ETS [separate from service] I didn't know where I was going or what I was going to do. I just knew I couldn't be a Marine anymore.
The transition was rough. It was almost two years before I was gainfully employed.
3) What was the one thing you found most difficult about your transition?
I should have been seeing someone for PTSD and some medical problems I was having. I should have been working with Occupational Therapy (something I'd never heard of and didn't even know to ask for). There are so very many things I should have been doing, but I did none of it. It was a difficult time.
4) What was one thing you found helpful during your transition?
I ETS'd and moved to Nashville, Tennessee, where I was close to family. They kept me together when I couldn't keep myself together. I struggled and I wish I had relied more on my Veteran community for support … their absence was noticeable in my life.
5) You are now a Management Analyst at the Department of Veterans Affairs (VA). Can you talk a little about what a Management Analyst does at the VA, how you ended up in this job and what it took to get there?
Job titles at the VA are meaningless. I held several previous VA jobs with my last title, Program Specialist, and every one of those jobs was utterly different.
I started at VA as a Psychiatric Nursing Assistant on a locked admission Psychiatric Unit. Once I started losing arguments with the patients, I figured I should probably move on before they took my keys.
I left VA after being a Psychiatric Nursing Assistant for several years and meandered through jobs at Verizon Wireless, Comcast, Outback Steakhouse (I was so good at making Bloomin' Onions that I was the Bloom trainer), The State of Indiana, among others, until eventually returning to VA.
I came to DC for the opportunity for advancement … I didn't feel there was any other way I was going to get promoted had I staying in Middle Tennessee.
Once in DC, I found myself on the seemingly never-ending cycle of mergers and reorganizations and worked to make myself indispensable to my leadership–I always find the skill/talent deficit in our office and learn as much about that gap as possible. By covering a gap in the Program, I ensure I am a value-added employee, something I feel is underestimated by most individuals.
Good leaders are always scouting talent for their team. I have worked hard to maintain a reputation as someone who gets things done regardless of what challenges arise and it has made me often the number one draft pick when it comes to new opportunities.
6) What's one thing you miss about the military?
I certainly miss the travel. Who goes anywhere like the military? I mean … I don't want to go most of the places we go, but the to-and-from stops are alright. I miss sharing those travel experiences with my brothers … sharing so many firsts, seeing so many places together. I miss the shared growth through experiencing the world in person with people you care about.
7) What's one thing you like better about being a civilian?
I don't know that I like civilian life better or worse than military life. It is two lives, isn't it? You have/had your military life. You have/will have your civilian life.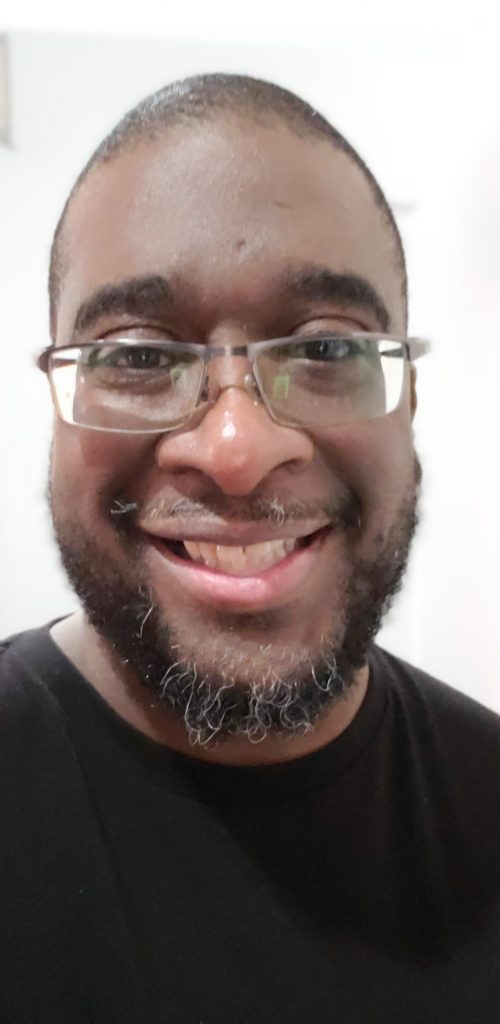 Sometimes there's overlap. For me, there's very little overlap; for others, the lap is overlapping the lap's lap.
Just know that you need to build your civilian life … don't stay too close or too far from your fellow Vets. Find the balance that's right for you.
8) What's your top tip for service members who are transitioning or considering leaving the service?
You need three plans: a plan if everything goes well, a plan if everything goes wrong and a plan for who you are going to become as a civilian.
1. Your ideal plan. Let's say everything goes perfectly and you don't even stub your toe ETS'ing. Cool, bruh, you're that guy.
2. Your "we're in the shit" plan. You've survived this plan or you've served with those who have and maybe known those who have not survived this plan. Civilians have their version of "the shit" and you're not trained for it.
3. Your discovery plan. You may know exactly who you are, now, but who are you going to be three years after you get out? You have to build that person that life or you'll end up meandering into it with no goals or purpose.
Do you have a military transition story to tell? Would you like to be featured in a "Front & Center" interview? Send an e-mail to afterthedd214 at gmail with Front & Center in the subject line and tell us your story.
© 2020, Sarah Maples LLC. All rights reserved.