Imagine this:
You're in the Navy. You've been stationed overseas for two years and you're ready to transfer to your new duty station. You're excited about your new assignment. Maybe you've started thinking about what trips you're going to plan while you're there, or what skills you might learn doing the mission. And then you get this news: you're being reassigned…
Because the CO at your new duty station refuses to take you…
Because you're a woman.
This is exactly what happened to today's Front & Center guest, Navy vet Cindy Reis.
Cindy's Story
I first met Cindy at a Women In Defense event last fall and was immediately struck by her story. When she finally mentioned it, that is.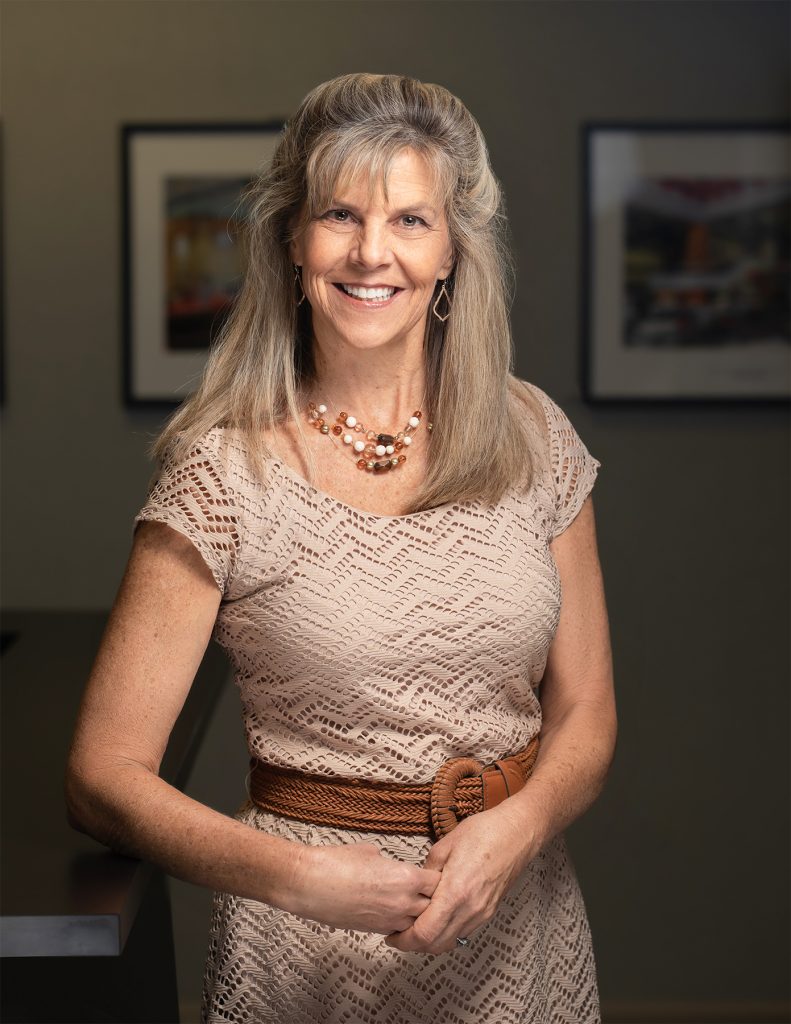 We were more than an hour into conversation before Cindy provided any details about her military service and, when she did, she casually shrugged off being one of the early women in her Navy career field and often being the only woman in her unit. Just as, as you'll see, she shrugs off that story I asked you to imagine. Just as so many women who served, especially during Cindy's time, casually shrug off the trail they blazed for the rest of us.
When I asked her to do an interview for the blog, Cindy was equally as self-effacing.
When I ask someone to do an interview, I usually send them an example of a past one. This gives them an idea of the format and my tone, and let's them see that there's no negativity or "gotcha" questions in my interviews. The example I sent Cindy was of my recent interview with Veteran Ascend's Founder, Robyn Grable.
Cindy's response: "I honestly don't know that I am that interesting. LOL. Robyn started a charity and has done some amazing things for veterans. I do some volunteer work but seriously don't see myself as having made a huge impact."
I finally convinced her–not just by telling her how cool I thought her story was, but also by telling her that her kind of story is equally as important to tell as Robyn's is. In this day of social media filters, entrepreneurial zeal, and superstardom, vets need to see that a successful transition doesn't have to mean starting a company, running a non-profit, or testifying to Congress. All of those things are awesome—and what Robyn is doing with Veteran's Ascend is definitely in the awesome category–but a successful transition is what works for YOU, what helps you make YOUR life look like YOU want it to.
And making her life look like she wants it to is exactly what Cindy has done.
Interview
1) You're a Navy veteran. Tell me a little about your service – what made you decide to join, how long did you serve, highlights, etc.
Joining the Navy was never a goal of mine. As I was finishing my senior year in college, I didn't have a job yet. My dad was very involved in consulting engineering throughout the state and I didn't want people to hire me just because I was his daughter. I began looking outside of the state for opportunities.
As a child, my family traveled extensively and lived abroad so one of my goals for a job was to eventually work my way up into management and also to eventually work overseas for awhile. A Navy recruiter saw my resume and asked me in for an interview. Honestly, I only went to get some interview experience! Instead of "eventually" working into management or overseas, he said he could give me both right now.
Although I was a little apprehensive about my decision – "An Officer and a Gentleman" came out in movie theaters that summer and I knew I couldn't get over the wall in the obstacle course! – it all worked out. I signed on for four years in the Civil Engineer Corps and ended up staying for six. I achieved my goal of working overseas and was stationed in Japan for two years. I was fortunate to find a friend who enjoyed traveling as much as I did and we spent every weekend we could touring around the country.
My next duty station was supposed to be in Italy, but shortly before my orders were issued the billet was moved to Sigonella, Italy and the CO there said he would not accept a woman. So, I had to "suffer" with a reassignment to Hawaii.
2) You've been out since 1988. What made you decide to leave the service and how was your transition process?
I thoroughly enjoyed my time in the Navy, but it was never meant to be a forever thing. I started thinking about leaving for the wrong reasons, but the more I thought about it, the more I realized there weren't any senior positions that inspired me. Civil Engineer Corps for women basically only had two options at that time–Seabees were considered frontline and women were not allowed in combat positions yet–so it was either Public Works or Contracting.
Public Works required a lot of planning for future projects, which weren't going to happen until I was long gone. I liked Contracting more, since you were involved with building things right then. So, I decided to get out and focus on what I enjoyed, construction management.
I was still in Hawaii at that time and there was a very charismatic developer who was building some amazing hotels. I decided to send my resume in just to see if I'd get a bite. Fortunately, my resume wound up on the desk of a former enlisted guy. To this day I think I only got hired because he wanted to have a woman officer working for him! Thankfully, he ended up being an extraordinary boss and he taught me valuable lessons that I have used throughout my career.
3) What was the one thing you found most difficult about your transition?
The clothes! Wearing suits to work instead of a uniform took a lot more effort. When I was in the Navy, I used to hate having to wear a uniform every day, but it sure made getting ready for work easier. Khaki slacks or khaki skirt used to be the only question!
But I also miss the camaraderie. No matter what duty station you went to, you always knew someone and there was always a sponsor to help ease you into the new job. In the civilian world, you're pretty much on your own.
4) What was one thing you found helpful during your transition?
I think the Navy prepared me very well for the transition…there was a protocol for everything! In the civilian world, people thought I was super-efficient and organized because if they didn't have a protocol, I wrote one. I mean, why invent the wheel every time?!!
I also was fortunate to transition in the same area where I was stationed. I still had my friends around from the military while I was adjusting to civilian life. A good support system is invaluable when you make significant life changes.
5) You've held several interesting positions since leaving the service, including being a Project Manager for the PGA Tour. You now work as a Business Development Manager for Auld & White Constructors, LLC. Can you talk a little about your career progression, what you do as a Business Development Manager, and how the skills you learned in the Navy helped you along the way?
My career has been about making the best of my opportunities…with a healthy dose of reaching outside of my comfort zone. The Navy introduced me to construction management, and I found a career I thoroughly enjoyed. That allowed me the confidence to pursue a job with arguably the most popular developer in Hawaii at the time.
That experience with luxury hotels then led into a job building custom, upscale homes in Vail, Colorado. That's when I met the commissioner of the PGA TOUR and was offered the opportunity to build an even bigger home – TPC Sawgrass, Home of THE PLAYERS CHAMPIONSHIP. And now I'm a Business Development Manager, having been given the role without a single bit of experience with marketing. Talk about a change!
But it makes sense. I can use my construction experience when talking to clients to better understand what they want and what can be done within their budget. And I still fall back on those Navy tried and true protocols, procedures, and attention to detail. My "toolbox" now consists of different parts and pieces I can put together to make a good proposal.
6) What's one thing you miss about the military?
I liked the travel and change of duty stations. I met some fascinating people and developed relationships that extend deeper than what you could hope to accomplish during a one-week vacation somewhere.
7) What's one thing you like better about being a civilian?
I was never a big fan of standing duty. Don't miss that at all!
As much as I've said previously about following procedures, I also like to develop new ones and take off in different directions. The Navy was a little more resistant to change…if it's always worked in the past, then let's keep doing it that way mentality. The civilian world is more receptive to new ideas.
8) What's your top tip for service members who are transitioning or considering leaving the service?
Send out your resume while you're waiting to get your release date. It takes some of the stress off if you know you already have another job lined up.
And try not to change too many things at once. I had a friend who got divorced, left the service and moved to Australia…all at the same time! Talk about overwhelming.
Do you have a military transition story to tell? Would you like to be featured in a "Front & Center" interview? Send an e-mail to afterthedd214@gmail with Front & Center in the subject line and tell us your story.
© 2020, Sarah Maples LLC. All rights reserved.